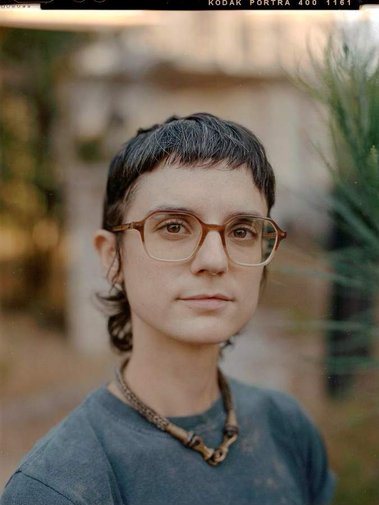 riel Sturchio (they/she) uses their experiences as a queer, chronically ill artist to provoke, and criticize socially idealized normative fantasies of beauty, ability, and gender identity. They pair their academic background in critical queer phenomenology, bodily disorientation, and affect to explore the sculptural tactility of sound, the mediation of distance through varieties of touch, and the value of bodily awareness. They are interested in how their body is forced into disorientation through chronic disease and use this disoriented perspective as a foundation for active witnessing rituals.
riel and their twin sister Bianca are co-founders of Begin Collective, a community-based photography collective offering group projects by and for folks at the intersection of LGBTQ+, nonbinary identity, and disability, chronic illness, and neurodivergence.
riel has taught photography at The University of Texas at Austin (Austin, TX), Texas State (San Marcos, TX), and St. Edward's University (Austin, TX). Currently, they are a Visiting Assistant Professor at the University of Iowa.
contact: rielsturchio [at] gmail.com & gsturchio [at] uiowa.edu